Welcome
 BINDU attempts to bridge the gaps between research, action and policy and focuses on issues concerning the poor, especially the vulnerable population in difficult terrains in the hills, in disaster affected zones, officially backward declared regions and conflict ridden states.
BINDU believes in research based activism to provide valuable inputs into the grassroots problems and aims at the sustainable development. It adopts participatory and interdisciplinary approaches to build the capacity of multiple stakeholders and seeks integrated community development that emphasizes on the good governance practices and economic reliance of women; half of India's population.
Mission
To work for overall social, cultural, moral, spiritual, educational, socio – economic, physical and mental wellbeing of people irrespective of caste, creed, color, sex and region.
We aim to reach out vulnerable population in India. Currently, we are exploring areas and issues relevant to the state Uttarakhand to assist academicians, development researchers, NGO's & policy makers to find out sustainable solutions to preserve its culture and socio-economic & ecological environment.  
Thrust Areas
Poverty Alleviation and livelihoods.
Micro Finance and Insurance.
Environment and Disaster Management.
Gender Equality and Women Empowerment.
Child Rights and Education.
Capacity Building and Training.
Academic/Action/Social Research and Surveys.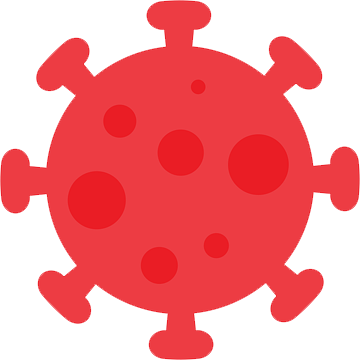 Covid-19 Pandemic
All around the world, measures to control the COVID-19 pandemic are linked to a global surge in gender-based violence (GBV) against women and girls, perpetrated by men and boys. It is essential to promote a conversation on the importance of safeguarding well-being and care amongst women , enable discussions and provide participants/clients with tips and practical solutions and engage Men/ Boys to Prevent and Respond to GBV during this challenging environment. 
BINDU believes in Gender Equality and actively encourages communications at multiple levels to prevent gender-based violence (GBV) against women and girls . This Well Being -Virtual Support Global Platform is a step in this direction and promises to keep the exchange of information as private and highly confidential.
This interactive platform is designed to provide counselling and referral services to the vulnerable men and women to stay connected , encourage discussions and mutual support to advance women-centered strategies and promote women's rights , and end violence against women and girls in the best possible way we can.
Geographical Presence
BINDU is registered in New Delhi and has pan India operations. It has carried out development interventions, research, survey and capacity building activities across India. Currently, BINDU has operational Projects in Uttarakhand State and focusing in selected urban zones and rural hills.
OPERATIONAL AREA : ALL OVER INDIA
Communication
Regt. Address: 213, Lahor Apartment, Vasundhara Enclave, ND 19
Project office : 21, Doon Vihar, Rajpur Road, Dehradun- 248009
Field Office : Vill. Likhargoan, Pratap Nager, Tehri Garhwal, Uttarakhand
Contact number. +91- 9412046917, 0135- 2971622
Email: binduorg[at]rediffmail.com
Registration Status
Registered under the Societies Registration Act, 1860 on 3rd December, 1993/ S25059.

Registered under the income tax Act of 1961, 4 / B – 995/53312A of Income tax Act, 1961.

Registered under FCRA 1976, FCRA No.231661065-social category- renew validation till 2021.

PAN

AACAB7316D.

TAN

DELB15477A.

TIN

05015816457.

GSTIN

-05AACAB7316DIZA (for sale of handicraft products).

DARPAN-NITI AYOG- Unique id

UA/2009/0007938.
Guide Star Number GSN-6687